While National Pride month is recognized during the month of June, Tacoma & Pierce County officially celebrate their own Pride month in July so that all can enjoy both Seattle & Tacoma Pride events.
When I became a transplant to the Tacoma area in 2016, I had no idea that I was going to be living in such a welcoming & LGBTQIA+-affirming community. After spending most of my life in a not-so-affirming area of the Midwest, I'm constantly and pleasantly surprised at the number of Pride flags I see sported by homes and businesses alike year-round here in Pierce County. I truly feel so fortunate to live in a region and city where I can feel safe without having to second guess whether to hide my true self or not. I'm so excited to finally be a part of Tacoma Pride Festival as a business sponsor!
Tacoma is home to a wealth of natural beauty, a wide variety of things to see and do, and opportunities for everyone, all set in a diverse, free-spirited, and warm environment.
It's no surprise that Tacoma is packed with so many amazing events for this year's pride celebrations, being the first year back as an in-person event!
Schedule of Tacoma Pride Festivities – July 2022
Kick-Off Event: July 1st, 7 – 9pm
Location: Alma Mater Rooftop // 1322 Fawcett Ave, Tacoma, 98402
Join Tacoma Pride Festival on the rooftop of Alma for an all-queer comedy show! This official kick-off event to Tacoma Pride Month will have your cheeks burning from laughter. Featuring comedians Stephanie Nam, Paul Curry, & Jaleesa Johnson! The event is free but space is limited so be sure to save your seat!
Doors open at 6pm, the show starts at 7pm
To reserve your spot Click HERE
LGBTQ Proclamation Pierce County: July 5th, 3 – 5pm
Location: Pierce County Building // 930 Tacoma Ave S., Tacoma, WA 98402
Pierce County's Proclamation of Pride Month in Tacoma.
*mask encouraged but not required. This event is ADA accessible.
Pride Flag Raising at the Tacoma Dome: July 8th, 9:30am – 10:30am
Location: Tacoma Dome //  2727 East D St. Parking Lot G, Tacoma, WA 98421
Join Rainbow Center as we witness the raising of the Pride Flag above the iconic Tacoma Dome. (Parking Lot G)
*mask encouraged but not required. This event is ADA accessible.
The Main Event – Tacoma Pride Festival: July 9th from 12pm – 6pm
Location: Downtown Tacoma // 9th & Pacific Ave 
LGBTQ+ Tacomans invite all to join them in July for the annual Tacoma Pride Festival to celebrate the history and culture of the LGBTQ+ community and gain a greater appreciation for the differences that enrich us all.
Tacoma Pride Festival centers and celebrates the LGBTQ+ community while entertaining and inspiring more than 20,000 South Sound friends, families, neighbors, and colleagues, as well as visitors to the area. Enjoy all-day entertainment from the main stage, hosted by Alma, as well as a Makers Market and food trucks.
Learn more: http://tacomapride.org/event/tacoma-pride-festival/ — and don't forget to buy your TPF shirt here: https://tacoma-pride-festival.myshopify.com/products/2022-tacoma-pride-festival-shirts
I'm so excited to be part of Windermere Abode, a proud sponsor of this year's event. We're fierce advocates for Fair & Equal Housing Opportunities and for uplifting the local LGBTQIA+ Community.
Stop by our Rainbow Canopy at the event to meet some "Abodies" and get entered for Raffle Prizes from local businesses, Jello Shots, and more!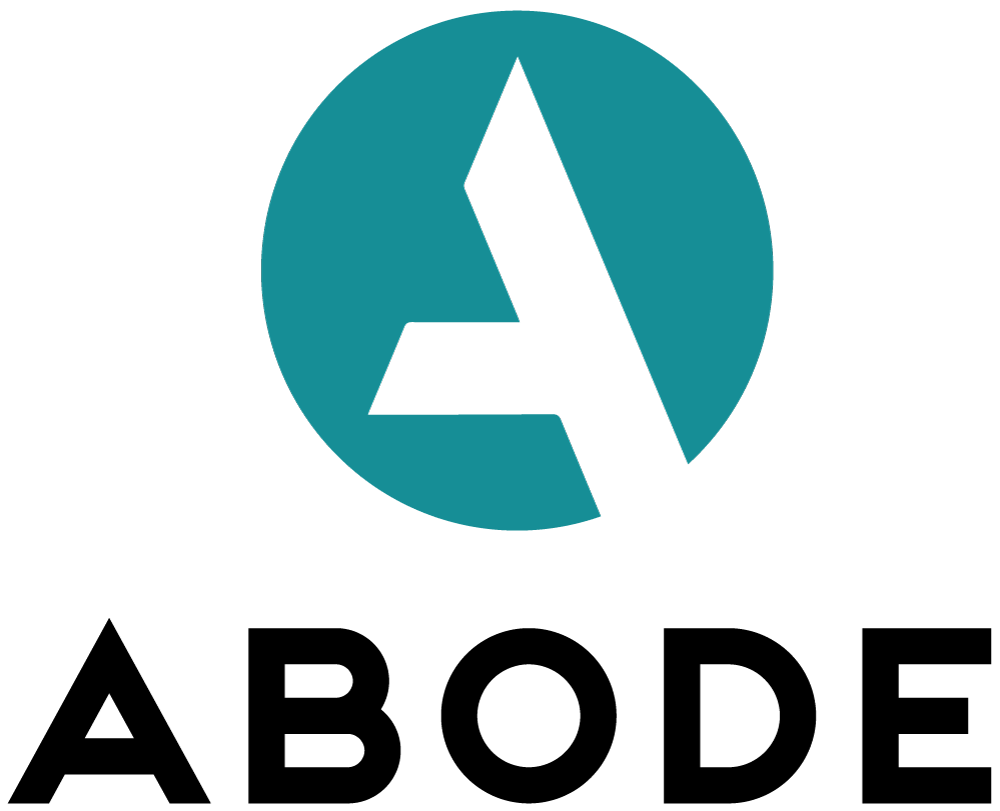 The MIX Block Party: July 9th 2pm – July 10th 2am
Location: Alma Mater // The Mix, 635 St Helens Ave., Tacoma, WA 98402
The Mix is hosting their annual block party with a VIP section, mainstage, and amazing entertainment (including RuPaul Drag Race's Blair St. Clair). This is a ticketed event and 21+ only.
For more information please visit https://www.themixtacoma.com/pride2022
The 50th Annual Mr., Miss., Ms., and Mx. Gay Washington Pageant: July 9th, 6pm – 10pm
Location: Emerald Queen Casino // 2920 East R Street, Tacoma, WA 98404
The 50th Gay Washington Pageant. Saturday July 9, 2022, the night of Tacoma Pride. Join us as we select the next Mr, Miss, Ms, and Mx Gay Washington's. Doors open at 5pm and event starts at 6pm.
General Admission $20 at the door
Movie in the Park: July 15th, 7pm
Location: People's Park // 900 M.L.K. Jr Way, Tacoma, WA 98405
Join Rainbow Center, The Grand Cinema and MetroParks Tacoma for a movie in the park. Enjoy To Wong Foo, Thanks for Everything! Julie Newmar
1995 rated PG-13 run time: 1 hour 49 minutes
*mask encouraged but not required. This event is ADA accessible.
Big Hat Brunch: July 16th, 11am – 1pm
Location: Hotel Murano // 1320 Broadway, Tacoma, WA 98402
The Big Hat Brunch is Oasis's premiere fundraising summer event! As delightful as it is delicious, the Big Hat Brunch is an irreverent celebration of queer youth and a fundraising event for Oasis Youth Center. Pick out your most cheerful summer apparel and join us during Tacoma PRIDE festival for a memorable morning of fabulous food, fun, and festivities!
Get your tickets here: https://secure.qgiv.com/for/bihabru/event/834300/
Point Ruston Pride: July 17th, 12pm- 10pm
Location: Dune Peninsula at Point Defiance Park // Tacoma, WA
All are welcome at the waterfront and they always will be. It's Pride Month in Tacoma, and our Point Ruston celebration has something for everyone.
Bring a towel and a change of clothes. This one might get a little wet. Join us at the Point Ruston Splash Pad where DJ Lauren Von Deadly will be getting the party started at 12pm. The Farmers Market will be in full swing, and we will also be graced by a special appearance by Former Miss Gay Washington 2019-2022 Dutchess Drew.
This event for the whole family is brought to you by Premier Mortgage Resources. Stop by their booth for mortgage opportunities, fun prizes, and their support of Point Ruston Pride.
TAM Pride Party: July 21st, 5pm – 9pm
Location: Tacoma Art Museum // 1701 Pacific Avenue, Tacoma, WA 98402
Tacoma Art Museum will be hosting our fourth annual PRIDE party to celebrate Tacoma Pride. Dance the night away with music from DJ LA Kendall and enjoy a drink and snacks at our extended happy hour. Explore the galleries and experience art with local Drag Queens as they talk about some of their favorite works. Create art projects or make buttons in TAM Studio with our Museum Educators. We look forward to celebrating with you!
Tacoma Earth Gay: July 23rd, 10am – 12pm
Location: Kandle Park // 2323 N Shirley St, Tacoma, WA 98407
Come join a queer community of environmental stewards for the 7th annual Earth Gay Tacoma! Help restore the environment of one of Tacoma's beloved parks. All ages, all abilities, and allies are welcome.
Afterward, those ages 21 and older are invited to a Tacoma Green Drinks party at noon at Peaks & Pints, 3816 N 26th St Suite B, Tacoma.
For more information: https://www.metroparkstacoma.org/event/earth-gay/
Closing Event: July 29th, 7 – 10pm
Location: Alma Mater Rooftop // 1322 Fawcett Ave, Tacoma, 98402
Bring Tacoma Pride Month to a close with a cat-kitty-cat-cat-ow! Dip into this ball's theme Into the Unknown: Intergalactic, Dreamscape featuring Viper Fangs, Kylie Mooncakes and Killer Bunny.
Hosted by House of Khaos.
---
Don't forget to DONATE or Support the Rainbow Center in other ways!
"For more than 20 years, Rainbow Center has served as a resource hub for the LGBTQ2SA community in South Puget Sound. Rainbow Center has daily open hours, where resources—including a lending library, computer and Wi-Fi access, advocacy services, and educational materials—are available to community members. Each year we provide direct services to 1,000 individuals, greet almost 4,000 visits at Rainbow Center, and touch the lives of thousands more through events and partnerships.
Our Education Program offers high-quality workshops and training opportunities for individuals, businesses or groups that want to know more about how to engage, support, serve and increase their awareness/understanding of the LGBTQ2S community. Finally, celebrating the LGBTQ2S community is a huge part of our mission. We host social programs and events for the LGBTQ2S community all year. We are also proud to host the two most amazing celebrations in Tacoma/Pierce County — Tacoma Pride and our annual Black & White Gayla."
---
As a Founding Member of the LGBTQ+ Real Estate Alliance, I strive to educate and empower historically underserved and marginalized communities to pursue homeownership and create generational wealth. If you'd like a copy of my Homebuying or Selling Guides, send me a message!

alliance-impact-of-discrimation-infographic