April is a special month not only because the Pacific Northwest weather is finally starting to warm up, but because it's both Fair Housing Month and Earth Month. These two topics may seem unrelated at first glance, but they're actually deeply connected and essential to building strong, healthy, and inclusive communities. This connection is what keeps me excited and passionate about practicing real estate.
Fair Housing Month commemorates the passing of the Fair Housing Act of 1968, which prohibits discrimination in the sale, rental, and financing of housing based on race, color, national origin, religion, sex, familial status, and disability. This law was a crucial step towards creating more equitable communities, and it remains an important reminder that everyone should have access to safe and affordable housing. The practices that the real estate industry perpetuated before the Fair Housing Act and even after, had a lasting effect on the racial segregation of homeownership and are still apparent today in 2023.
Fair housing practices are also critical to ensuring that the South Puget Sound region is an equitable and just place to live. Fair housing practices aim to eliminate discrimination in the housing market and ensure that all residents have access to safe, affordable, and high-quality housing. In the South Puget Sound region, fair housing efforts can include strengthening tenant protections, increasing access to affordable housing, and promoting inclusive zoning policies. By promoting fair housing practices, the region can ensure that all residents have the opportunity to live in safe and stable communities, regardless of their income, race, or other demographic factors.
Earth Month, on the other hand, takes place during April every year. It's a time to raise environmental awareness and create consciousness around the issues that affect mother nature during this time we are calling the "Climate Crisis." Sustainability is all about creating a better future for ourselves and the planet. Environmental sustainability refers to the responsible use and management of natural resources to meet the needs of the present without compromising the ability of future generations to meet their own needs.
When we prioritize sustainability, we not only reduce our impact on the environment, but we also create healthier and more livable communities. In the South Puget Sound region, environmental sustainability efforts can include reducing carbon emissions, protecting and restoring natural habitats, promoting renewable energy sources, and improving transportation infrastructure as our population continues to grow. These efforts can lead to improved air and water quality, healthier ecosystems, and a more resilient region that can better withstand the effects of climate change.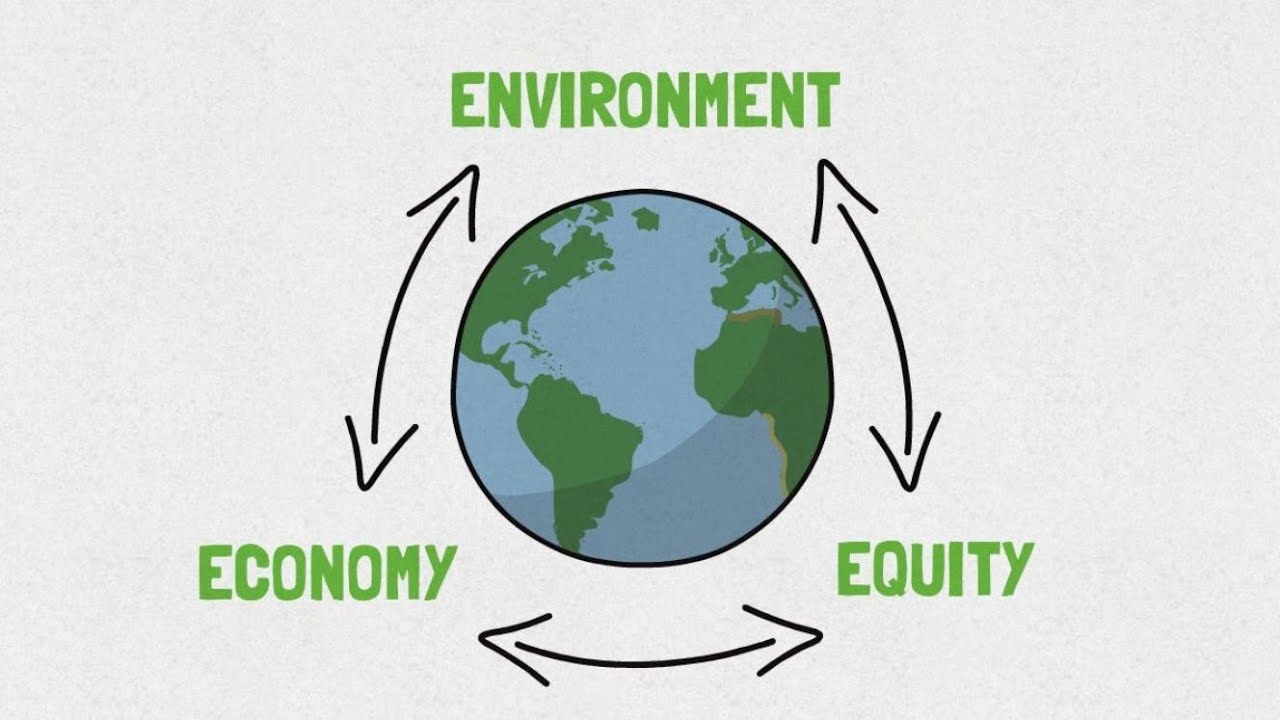 However, it's essential to recognize that environmental sustainability and fair housing practices are not always implemented equitably across all communities. Environmental racism is a term used to describe the disproportionate burden of environmental hazards and pollution that marginalized communities, particularly communities of color, face. Environmental racism occurs when environmental hazards and polluting industries are placed in or near low-income and minority communities, leading to negative health outcomes and a decreased quality of life.
In the South Puget Sound region, environmental racism can be seen in the siting of hazardous waste sites, industrial facilities, and other environmental hazards in low-income and minority communities. These communities often lack the political and economic power to resist the placement of these hazards, and as a result, they are more likely to suffer from health problems related to environmental pollution. For example in Tacoma, Washington: these communities and and their current greenery and tree coverage are a direct result of redlining and neglect that occurred in the late 1930's.
These two topics may seem different, but are clearly very closely related. For example, promoting energy-efficient buildings and green spaces can make housing more affordable and accessible for low-income families. Additionally, sustainable practices can create jobs and stimulate local economies, making communities more vibrant and inclusive. Many people today are looking for communities that prioritize sustainability and social justice, and by promoting these values, the region can help attract individuals and organizations that share these priorities.
But it's not just about the economic benefits. Sustainable communities are also healthier, both for people and the planet. By reducing our carbon footprint and minimizing waste, we can help prevent climate change and protect our natural resources. This, in turn, creates a healthier environment for everyone, which is essential to building strong and resilient communities.
In short, Fair Housing Month and Earth Month are both crucial reminders of the importance of building healthy, inclusive, and sustainable communities. As a Realtor, I use my work to recognize the connection between these two topics and am committed to prioritizing Sustainability and Social Justics through my work. By prioritizing fair housing practices and sustainability, we can create a brighter future for ourselves and our communities. So let's celebrate this April by renewing our commitment to building a more equitable, sustainable, and vibrant world!
This is just a teaser on these topics, so stay tuned for the rest of April, as I dive in further with data while also sharing tangible ways you can also start to make an impact in either of these realms.